Print This Post

rilled Chicken Thighs with Homemade Dry Rub
Do you enjoy chicken that is tender, moist, flavorful and DELICIOUS? Well, I believe you have found the right recipe:)
I created a homemade dry rub for chicken thighs to go deep into the chicken for flavor. I will also share a wonderful trick for cooking this tasty meal on the grill that makes it even easier too!
SUPREME Grilled Chicken Thighs with Homemade Dry Rub
Ingredients:
5-6 pounds bone-in, skin on chicken thighs
Dry Rub Ingredients –
1 Tablespoon cumin
1/2 teaspoon salt
1 Tablespoon dried oregano
1/2 teaspoon garlic powder
1 Tablespoon dried thyme
1 Tablespoon paprika
1 Tablespoon Montreal Chicken Seasoning, click HERE
1 Tablespoon brown sugar
1 teaspoon onion powder
Super amazing GRILLING BBQ GRILL MATS
Directions:
Begin by combining the dry rub ingredients in a bowl until well blended.
Rinse the chicken and pat dry.
Rub the seasoning mixture over the chicken.


Place the chicken in a zip-lock 2 – 2.5 gallon bag.


Seal and place in the refrigerator for 6 hours to overnight to allow the rub to penetrate into the chicken cells.
When you are ready to cook your chicken thighs, or whatever portion of the chicken, or cut of meat, you are using, heat charcoal according to directions on the bag.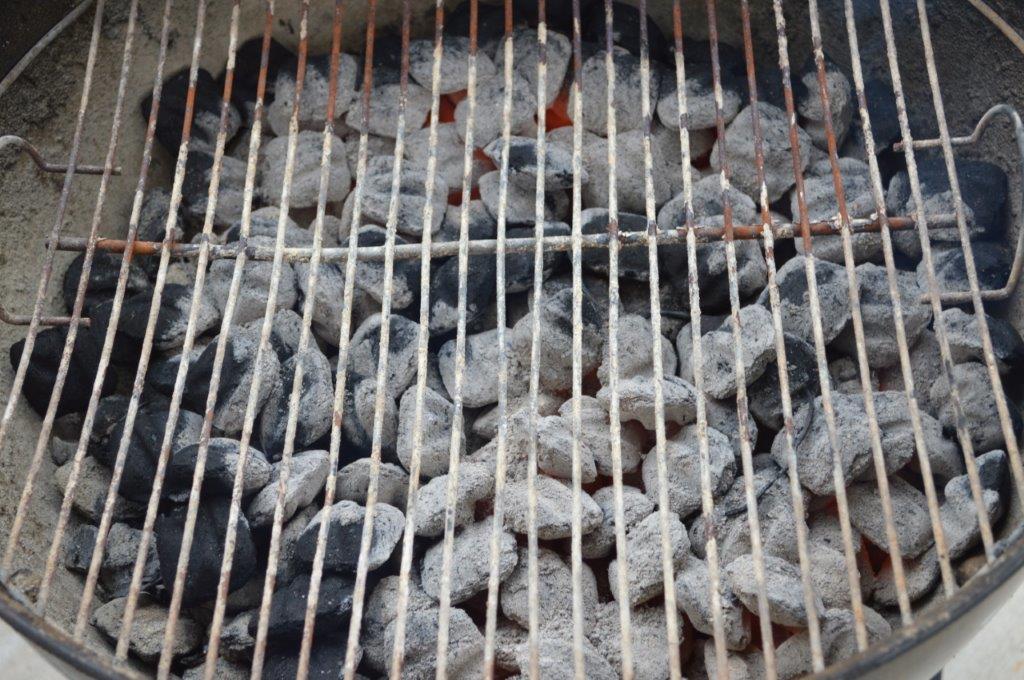 When the coals are ready place the Grilling BBQ Grill Mat right on the hot grate. It's ok, REALLY, I tested it for you!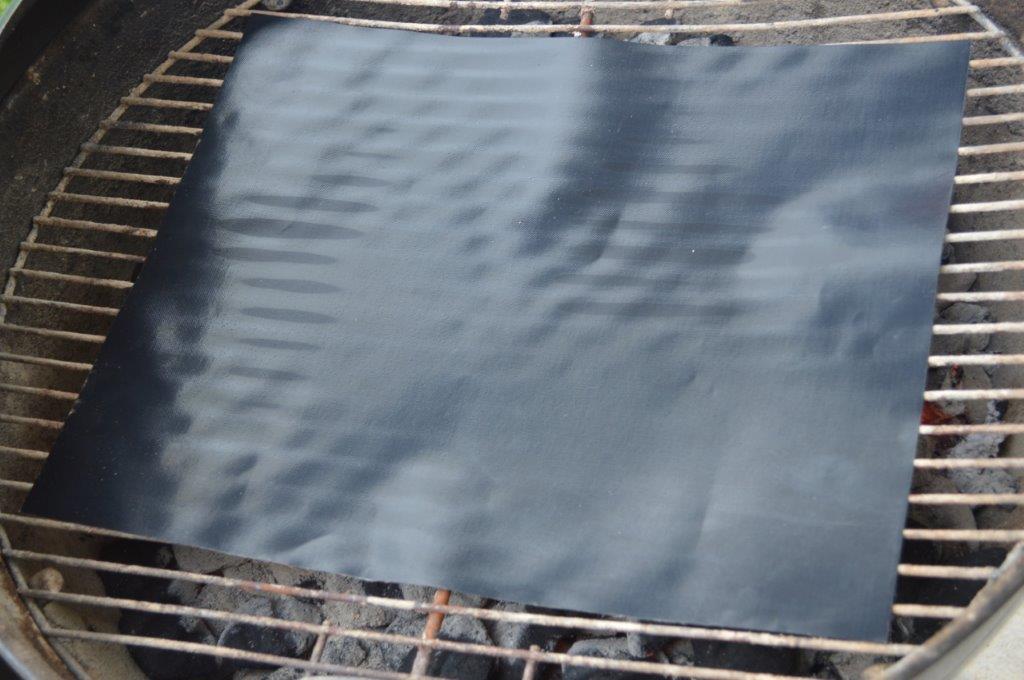 Now, carefully, with your tongs, place the chicken thighs on the Grilling BBQ Grill Mat
Do you know what tongs I like to use? I found these super long BBQ and grilling tools that are perfect! They protect you from getting burned since you are back from the heat. You can find them by clicking HERE.
(Safety tip here: when you chicken is cooked through to the point that you are taking it off the grill, make sure you have cleaned your tongs off, so that you are not contaminating your cooked chicken with raw chicken that may be left there from turning it while it is cooking. That is how people get really sick.)


It's very important that chicken is cooked all the way through. So, when the internal temperature reaches 170 degrees it is ready to take off the heat. I found this amazing BBQ and grilling meat thermometer that takes out the guess work. You can check it out HERE
Remove the chicken from the Grilling BBQ Mat and place on a plate with the tongs.
TIP: At this point, I personally took the mat OFF of the grill and placed it where it could cool.
Allow the chicken to sit/rest for five minutes, which allows the juices to absorb back into the meat cells so the meat is juicy and tender. Cover with foil to keep warm during this 'resting period'.
Now it's time to brag about this fantastic Grilling BBQ Grill Mat. I didn't think this mess would come off this mat – no way, no how.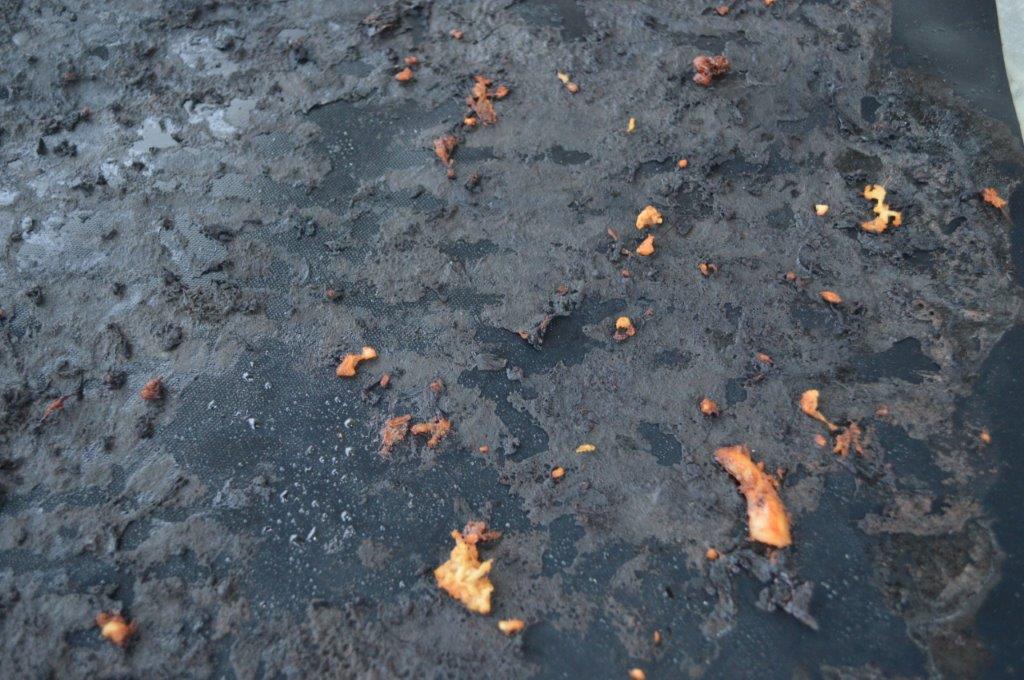 I put it in the sink, gave a little squirt with the dish soap.
There were a few spots I did have to use a bit of elbow grease when I cooked with ingredients with sugar, like this BBQ sauce, but mostly just a little scrubby- scrub-scrub and …….

Gave it a rinse. Squeaky clean, just like that!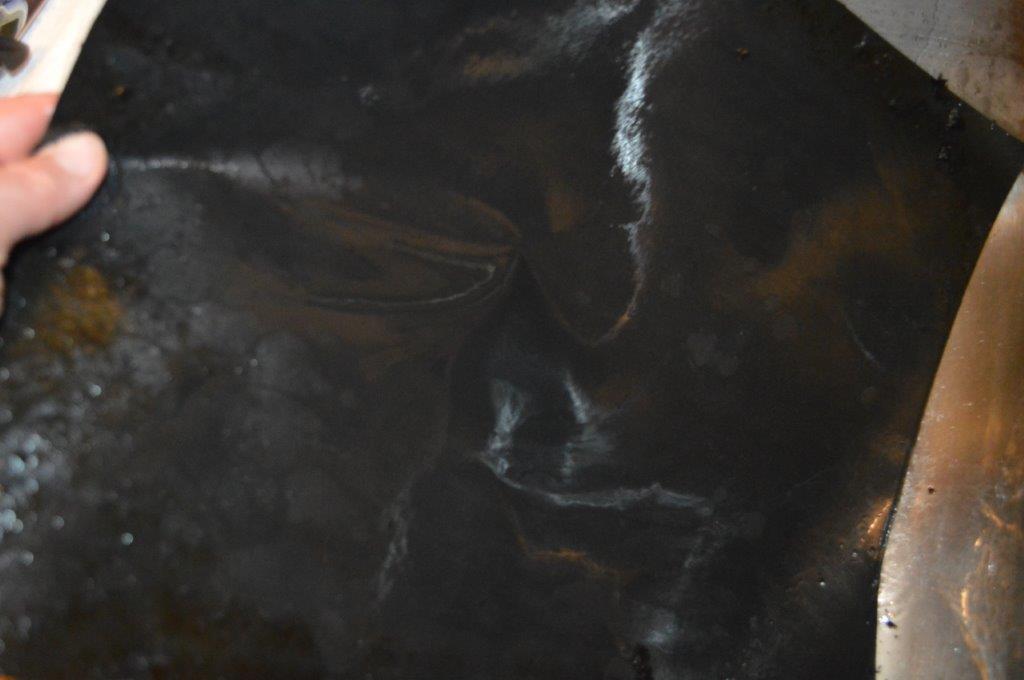 These Grilling BBQ Grill Mats are remarkable!
You can put them in the dishwasher and of course they are reusable.
Ratings are fabulous, it is FDA Approved and PFOA Fre

e
Here are a few more ideas of how to use these AMAZING mats I thought of:
Pizza

Grilled fruit

Fajitas

Pancakes

Anything, all you have to do is just control the heat of the charcoal
For this delectable meal, I put down a bit of flavored olive oil infused with herbs on the mat with the fish, and it was sssooo good; use caution so the oil doesn't get by the flames.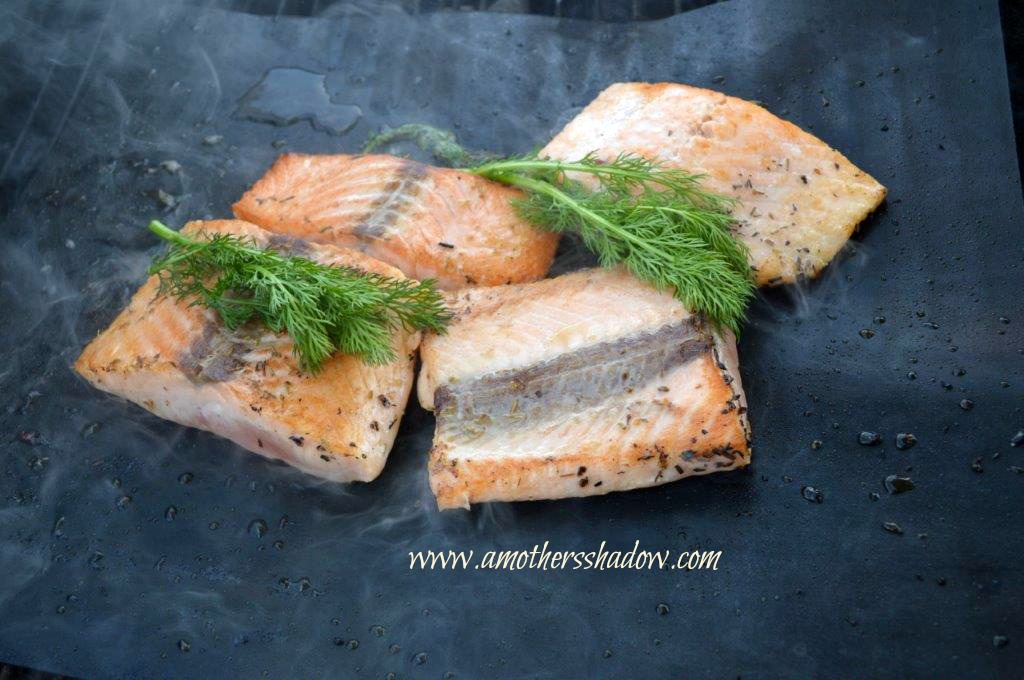 And DESSERT of course – just watch the heat, it has to be like the oven temperature remember, and use the lid to help cook these. They were a bit tricky:)

Here are more recipes I made for YOU to cook the Grilling BBQ Grill Mat
BEST EVER PHILLY STEAK SANDWICH


Grilled Marinated Vegetables


Grilled Chicken Drumsticks with Homemade BBQ Sauce


My Balsamic Glazed Kabobs would work GREAT on these mats also
Smokey Grilled Orange Shrimp


Fabulous BBQ Thai Chicken Satay Bites


Carrie Groneman's recipe, copyright Carrie Groneman, A Mother's Shadow, 2016
Recognize a blessing and be a blessing today.